so i went shopping today with lovey's granma and we had so much fun looking at all of the baby stuff. i swear when i know what is growing inside of me i might go bankrupt... and that is no joke! it's just that everything is so cute. i wanted to get a bunch of little outfits (even though granma did haha) but i want to wait before i start buying pink/blue. i hate making returns and exchanges so it's just better to know before i start spending money. but i did buy something...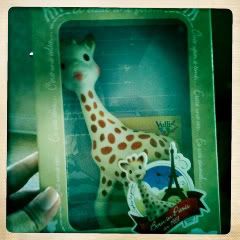 yep... i got a sophie for our little peanut. the minute i saw it i knew i had to buy it. i have just heard so many great things about it. hopefully peanut will like it too. i also bought something slightly silly... but i love silly...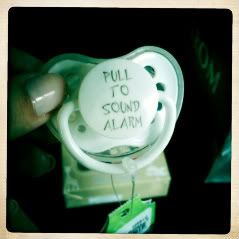 it was a nice day overall.. i love spending time with lovey's granma. i have never really had a strong relationship with my only living grandparent so it's nice to have someone of that generation that loves me and loves spending time with me. we went to lunch, got our nails done, and then went shopping. i really enjoy my time with her and i feel blessed to have someone like her in my life.