ok, so i cannot believe that i am actually going to blog about this but what the hell... here goes.
the other night as i was in the middle of being "crafty happy" i noticed that my shirt was a little damp. i figured that i leaned into something so i changed my shirt and went on with what i was doing. no more than 5 minutes later, my shirt was wet again. so i investigated, and then cried when i realized what was going on.
MY BOOBS ARE LEAKING!! why?????
i called my sister and cousin to get them to pity me for this miserable thing that i was going through.. i was literally crying like a fool. they laughed at me but all i could think about was how i will eventually need to buy some of these...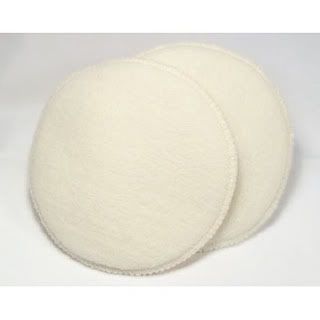 via
i swear, if i need to start stuffing my bra with these little suckers i might go nuts. i finally calmed down a bit (after a long talk with alex... well no talking, just him calming me down and telling me it's normal... WHAT DOES HE KNOW?) and i am getting used to the idea that my boobs are leaking. i do not like this one bit!