i am a little late in posting this, seeing as though i was 27 weeks on thanksgiving, but here is my weekly post :)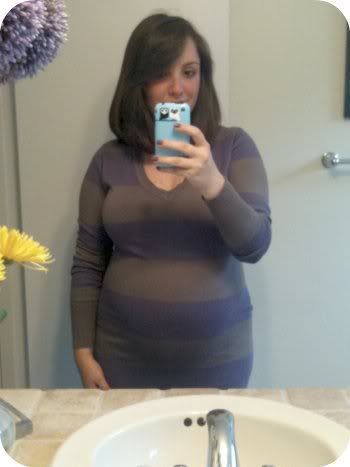 olivia
(according to babycenter.com)
she weighs about 2 pounds
about 14 and a half inches long (big babY!)
she sleeps and wakes as if on a routine
(according to me)
she loves christmas music.. seriously! she loves dancing to it.. just like her mommy :)
she continues to kick me in places where it is very uncomfortable
me
i am up 14 pounds!! and the best part is that even though i have gained very little according to my doctor, my belly is measuring bigger than it should :)
i am starting to become very uncomfortable... i cant sit for very long without having to adjust myslef
my ankles arent swelling anymore!! yay!
still emotional... i cried like a fool watching this video..