so i told all of you that we bought and decorated our tree this past weekend. well we actually woke up early (alex has never been one to sleep in and unfortunately i cant anymore :(..) and set out to find the perfect tree... and we found it!!
here she is bare...
and then done...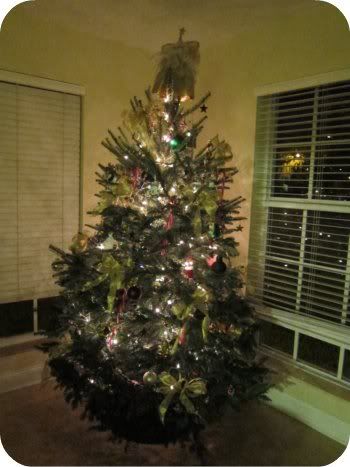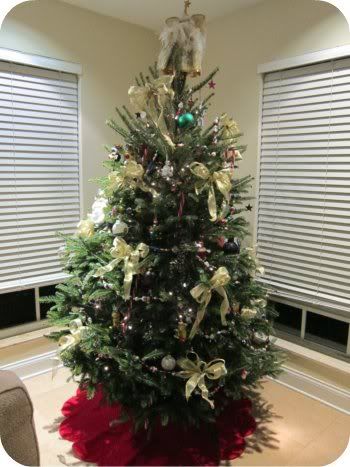 we are so proud of our tree.. we have been collecting ornaments for the last 6 years and i am very happy with our small collection. we love coupled ornaments and it all began with our first ones...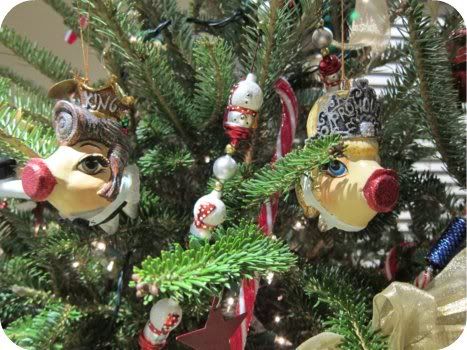 we were a prom king and queen for halloween (last minute costume) and my mil bought us these :)...
and check out this years... cute, no?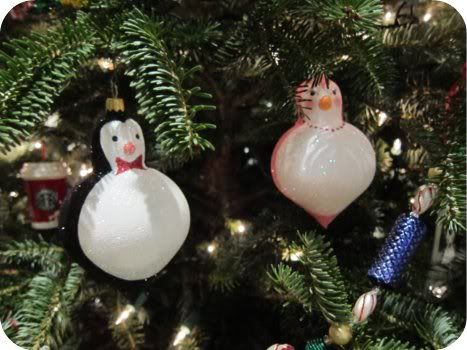 have you done your tree yet?? are you planning on it?? i just LOVE this time of year :)
ps. i got a new camera!! all these pictures were taken with it and i am a little obsessed. and just for fun... here's one of the baby :)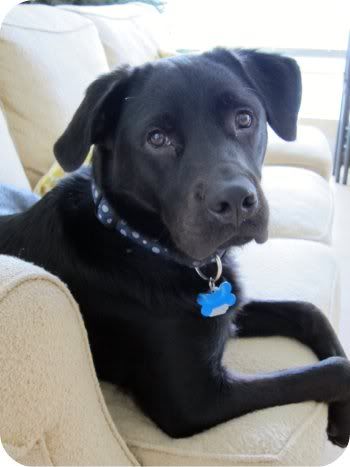 he knows he's cute.. so what!